The oenological reality of Corvino San Quirico is ready to make its debut at the Milanese event that hosts the most critically acclaimed wineries and also the winners of the gold medal WOW! "Simplythebest", "only the best": three words that fully describe the essence of the exclusive wine tasting – organised by Civiltà del bere –, dedicated to the most awarded Wineries by national wine critics and which this year will also host the winners of the gold medal WOW! The Italian Wine Competition 2022. A place to be, therefore, for Tenuta Mazzolino – a winery of excellence in the Oltrepò Pavese area – which for the first time will be among the protagonists of the prestigious Milanese event, now in its fifth edition.
A presence that is not so taken for granted and the result of a constant commitment: the requirement to be part of it, in fact, is to have received at least one gold medal at the 2022 edition of WOW! The Italian Wine Competition or the maximum score from at least 3 of the 6 main Italian Wine Guides 2023. "In addition to being a fundamental showcase for our wines, the admission and participation in this important tasting – one of the most pre-eminent in Italy – is a source of pride for us, says Francesca Seralvo, third generation at the helm of the company. "It isa certificate of esteem for our passionate work, day after day, between the rows and in the cellar. All seasoned with love and respect for the vineyard'.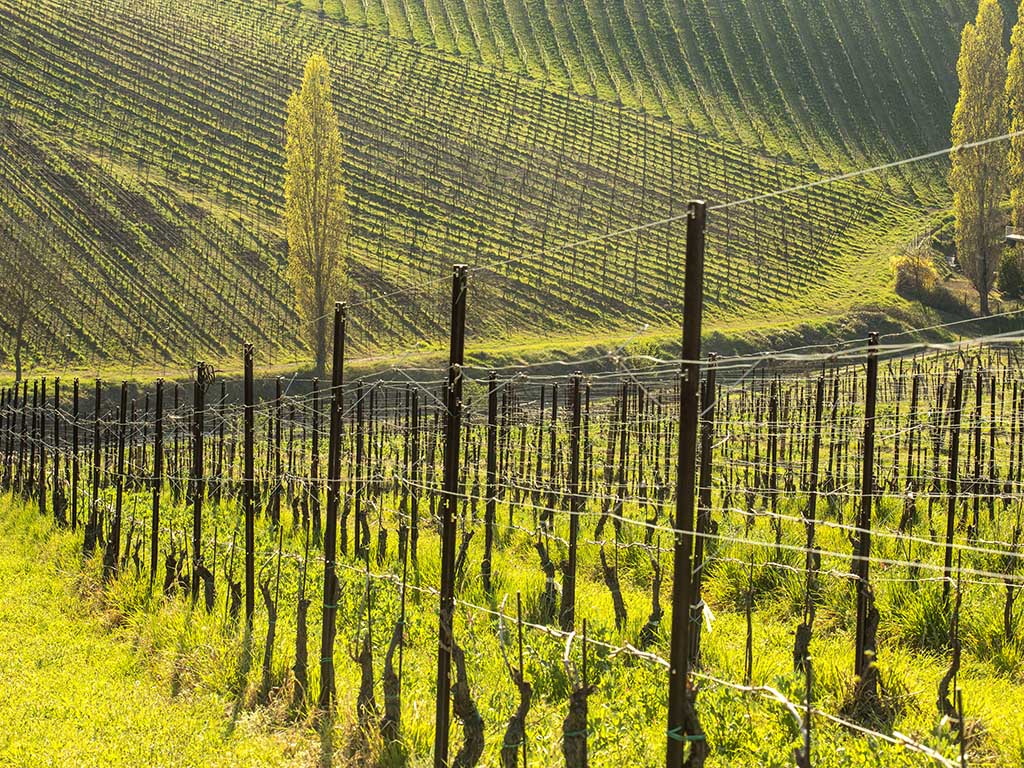 Tenuta Mazzolino, therefore, – which has always prided itself on biodiversity and sustainability, adopting natural and eco-sustainable production methods – on 28 March is ready to conquer the limelight of the Gotha of oenology, presenting three labels that are representative of its authentic and avant-garde spirit in respect of the entire vineyard ecosystem: the Noir 2019, the Cruasè 2018 and the Blanc 2021. The flagship wine of the winery, the Noir, made from Pinot Noir grapes, is the son of a rebel vine, as insiders like to call it, but one that knows how to unleash emotions on the nose and palate. Authoritative, but never austere, the nose is complex and fascinating, a mix of ripe red berries, characteristic of the variety. In the mouth it releases a range of complex flavours, from well ripe red fruits to spicy spices, from balsamic to aromatic woods. Acidity and noble tannins are well blended and provide a harmonious finish. Also a Pinot Noir, but a Spumante Rosé is Cruasè, an intense, rich and fruity wine that carries its essence in its name, the crasis between Cru and Rosé. Finally, for lovers of whites (and bubbles), there is Blanc, a Chardonnay with an elegant, soft profile inspired by the Burgundy school of oenology.
So all that remains is to taste them! The appointment is Tuesday 28 March in the cloisters of the Leonardo da Vinci Museum of Science and Technology. The event is open from 3.30 p.m. to 8.30 p.m. for operators, sommeliers and professionals, and from 5 p.m. to 8.30 p.m. also for the general public. With an elegant and powerful red, a fresh and refined white and a rich and intense rosé, Tenuta Mazzolino is Simply the best. tenuta-mazzolino.com