MCipollini, the bicycle brand that benefits from the experience and image of cycling champion Mario Cipollini, previewed the 2024 range, the new addition to which is the Fybra model.
The second electric bike in the collection following the success of the Flusso, the Fybra is the e-bike conceived and designed to please both the gravel and road segments, in its respective variants GX and R. The GX model is in fact the first electric gravel bike in the MCipollini collection and is characterised by high innovative aspects for this sector such as thewide cover passage designed for 700c wheels. Thanks to a design-integrated HiRide AR 1.5 suspension with 18 mm of travel, the bike allows for an aggressive ride that is not intimidated by almost MTB-like trails. The fork, optimised for specific off-road discs (160 and 180), allows safe braking in all situations. Another special feature of the Fybra GX is the exclusive wireless telescopic seat post, which can be operated directly from the groupset controls, to guarantee performance and maximum fun even on the most demanding descents.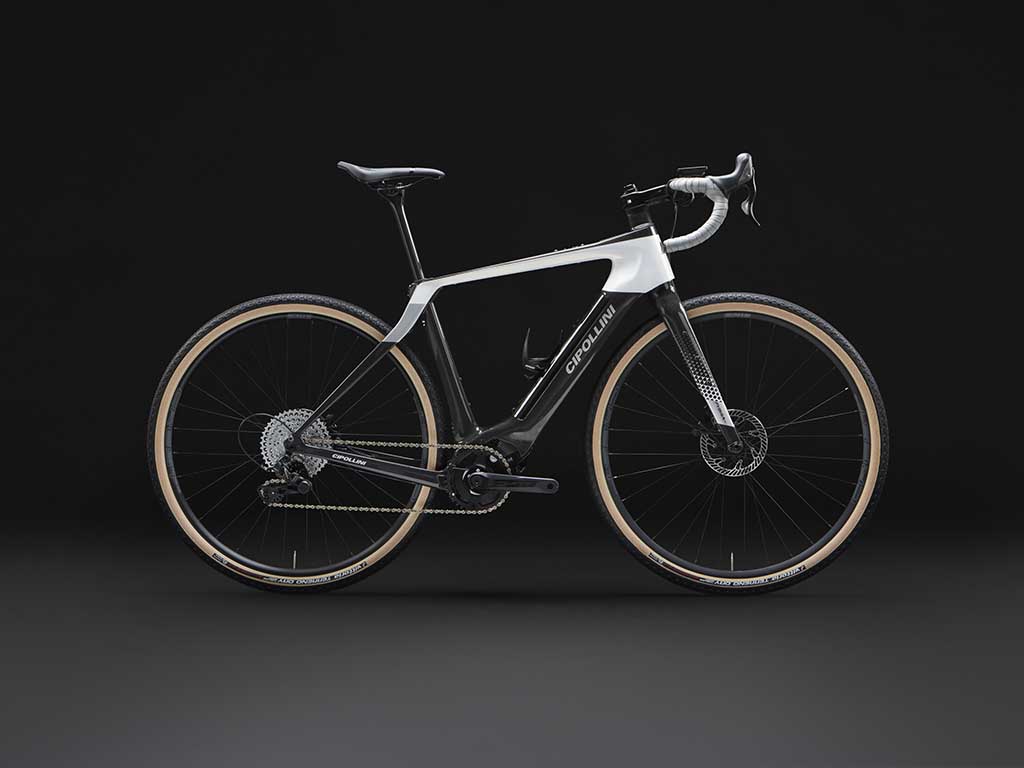 Both Fybra models, both the gravel GX and the road R, feature the same monocoque frame with TCM technology, which allows for continuity in the carbon fibres, achieving comfort and rideability objectives. They also benefit from the performance of the Polini EP3+ EVO engine, at the top of its category in terms of output quality, whose instrumentation is complete with colour display and power meter. Another peculiarity is determined by the GPS tracker hidden in the frame, able to allow protection from theft, assistance in case of problems and route tracking, with no need for dedicated recharging as it is self-powered. Fybra GX and R also boast integrated lights powered directly from the e-bike, to ensure safe riding even in minimal visibility conditions. As far as power is concerned, the high capacity of the Polini 500 Wh battery guarantees long distances of up to 220 km.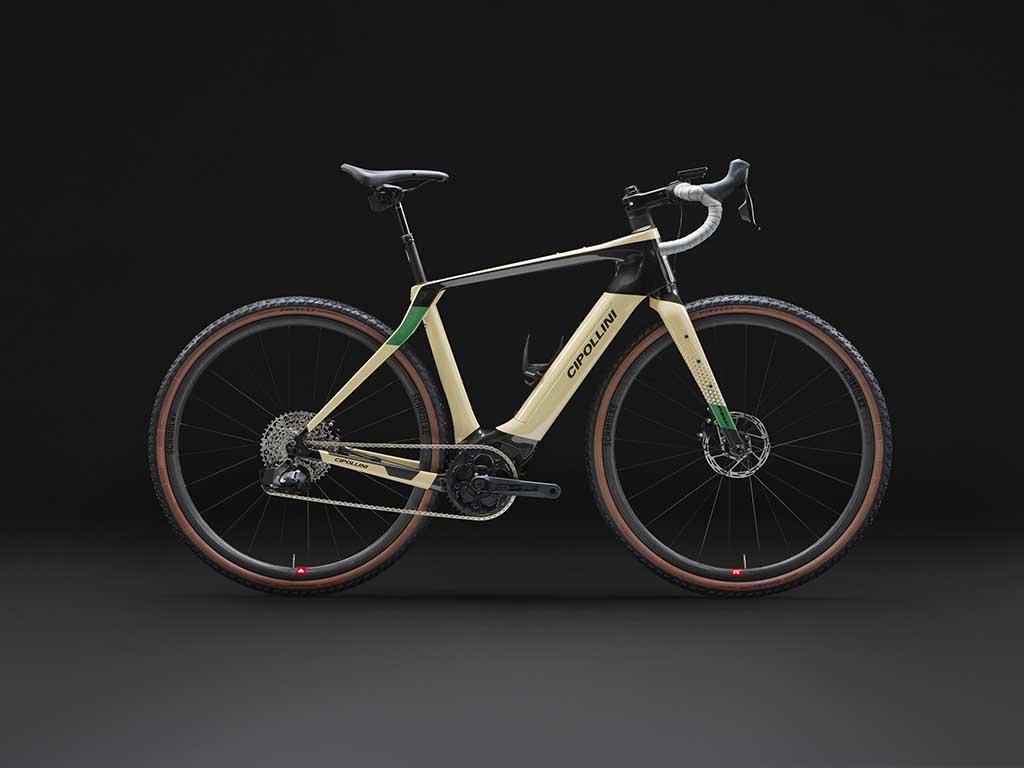 The Fybra models also live up to expectations on the bikepacking front: thanks to the threaded inserts on the frame and fork, in addition to the optional kit, they allow the installation of luggage racks, mudguards and bikepacking bags, guaranteeing, even when fully loaded, an optimal riding experience even in the most treacherous terrain. Available in two colour mixes, Carbon – White Silver and Sand – Carbon Green, Fybra GX and R will be available in authorised stores from June. mcipollini.com