Ciliegiolo di Maremma e d'Italia: an event dedicated to the rediscovery of an indigenous grape variety. The first edition of the event, scheduled for Sunday 7 and Monday 8 May at the Orsini Fortress in Sorano, will welcome wine lovers and experts
Sunday 7 and Monday 8 May will see the Ciliegiolo kermesse, an unprecedented event aimed at wine lovers and sector operators: journalists, sommeliers, wine merchants, restaurateurs and representatives of the wine system. Guests will have the opportunity to taste, by the glass at the tasting counters, wines from producers in Maremma, other areas of Tuscany and Italy, starting with Liguria, Marche and Umbria. A walk-around tasting with themed masterclasses in a spectacular location: Fortezza Orsini, in the province of Grosseto, an imposing medieval complex – now used as a hotel and event space – located in the upper part of the municipality of Sorano, with an incredible view of the Maremma hills.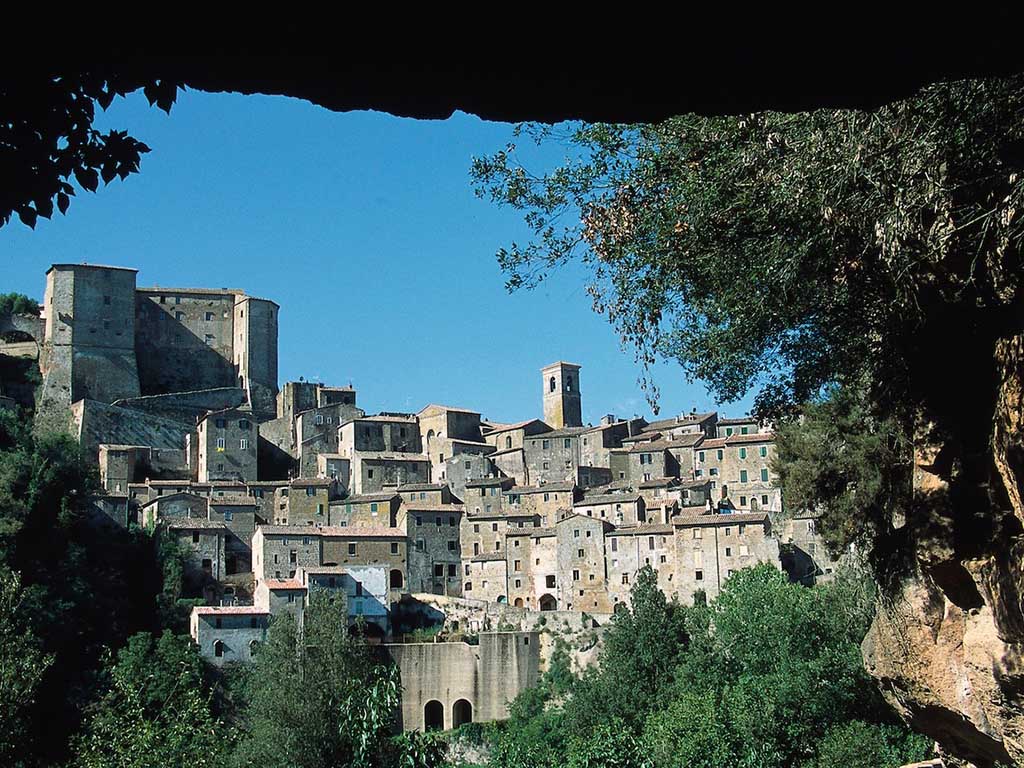 The aim of the event: to bring together all the producers of Ciliegiolo, a unique grape variety characterised by a ruby red colour with light violet reflections, a flavour and aroma reminiscent of ripe fruit, and a pleasant, balanced taste. A recently rediscovered and valorised variety, which owes its name to the colour of the berry and the aromas of the wine that are explicitly reminiscent of cherries. Unlike in the past, when the grapes were vinified in blends with other varieties, first and foremost Sangiovese, today Ciliegiolo is mostly used on its own to produce some very interesting DOC and IGT wines in Central Italy. It is cultivated in Tuscany, Umbria, Lazio, Emilia-Romagna, Marche, Liguria, Basilicata, Abruzzo and, to a lesser extent, in five other regions of Italy. The greatest diffusion of this vine, however, is in Tuscany, where there are about 525 hectares, almost 60% of which are concentrated in the province of Grosseto, where they produce numerous DOC Maremma Toscana Ciliegiolo labels.
Ciliegiolo certainly has a strong sensitivity to terroir so it is of fundamental importance to cultivate it on suitable soils. From this point of view, the Grosseto Maremma represents one of the most interesting areas for this variety, as well as important interpretations can be found in Umbria between the Orvietano and the Colli Amerini, in Alto Lazio and in some areas of the Marche. The initiative is organised by the Consorzio Tutela Vini Maremma Toscana with the patronage of the Municipality of Sorano.