The journey along the sustainability route of Gin Mare, the first gin to encapsulate the flavour of the Mediterranean in its bottle, continues. Running from the beginning of June until the end of September, the new edition of Mare Mio by Gin Marethe sea water clean-up project that the brand dedicates to safeguarding the Mediterranean.
Launched in 2021 in Capri, the project – now in its third edition – is being renewed by expanding and landing in new iconic locations of the Mediterranean. A concrete action in which the sailors of the Gin Mare team will scour the waters to recover plastic and floating waste that infest the waters of our seas. Gin Mare brings the values of hospitality, sharing and sustainability to new shores and chooses to make a concrete and transparent commitment to safeguarding the Mediterranean, to which it owes its essence.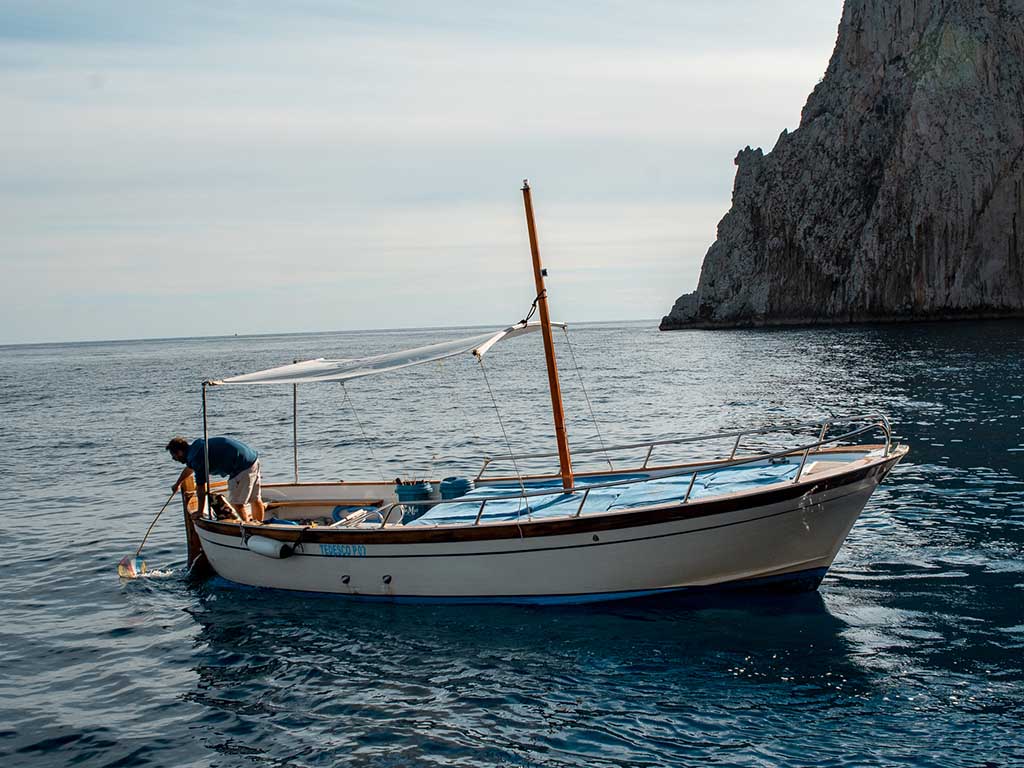 The routes depart from the bay of Camogli and Portofino in the Gulf of Tigullio, passing through Porto Ercole on the Argentario to then head south to the island of Capri and finally land in Pantelleria, the black pearl of the Mediterranean. Places that best represent Med Attitude: the brand's DNA that makes the Mediterranean not just a place but a true lifestyle,
The project benefits from the collaboration with MareVivo – the national association recognised by the Ministry of the Environment, with more than 30 years of experience in protecting the seas and its resources – which analyses and catalogues the waste collected through its network of volunteers. An important partnership that, in the summer of 2022 on Capri alone, made it possible to certify the recovery from the waters of over 600 kg of floating plastic micro-waste such as caps and straws that infest caves and reefs.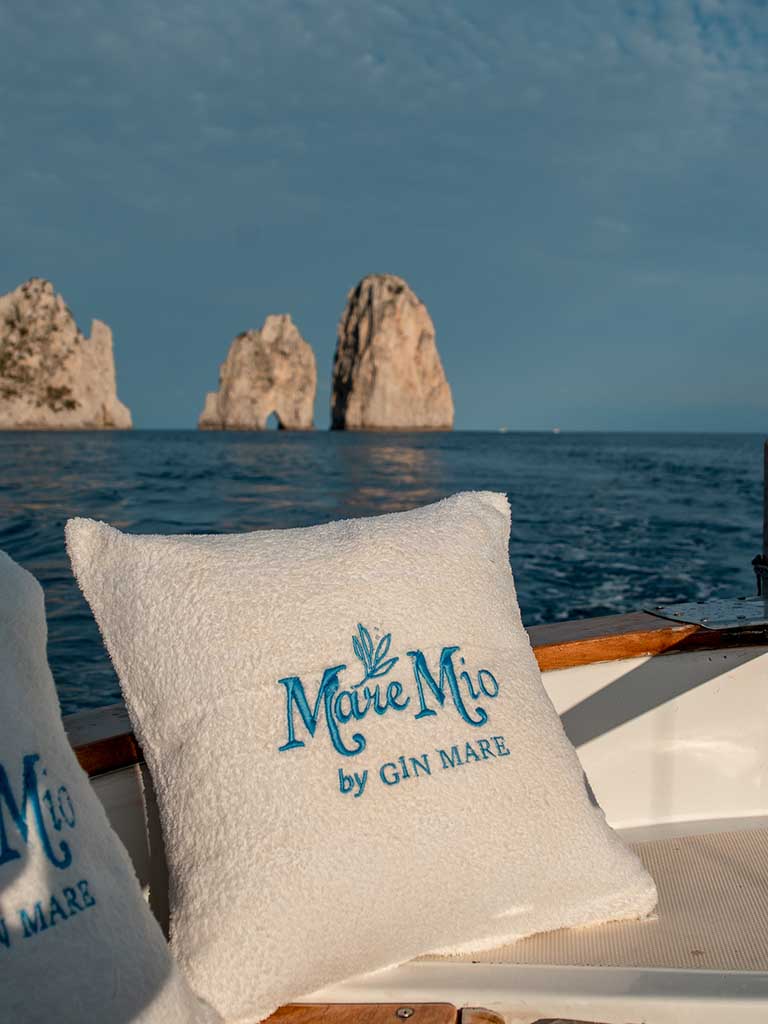 This year the activity has become even more structured, involving more than 140 sea trips on boats typical of the locations involved, customised Gin Mare. A project that also aims to raise awareness and educate both locals and tourists on the importance of safeguarding and enhancing the Bel Paese's coastline, because it is from small steps that big changes are made.
The Mare Mio by Gin Mare route will be supported by an intense communication activity: a Call to Action will animate Gin Mare's social channels and digital community, to involve the public in joining the project. An invitation to disconnect from our hectic lives and reconnect with nature, enjoying the landscape that surrounds us by embracing the principles of Mediterraneanism.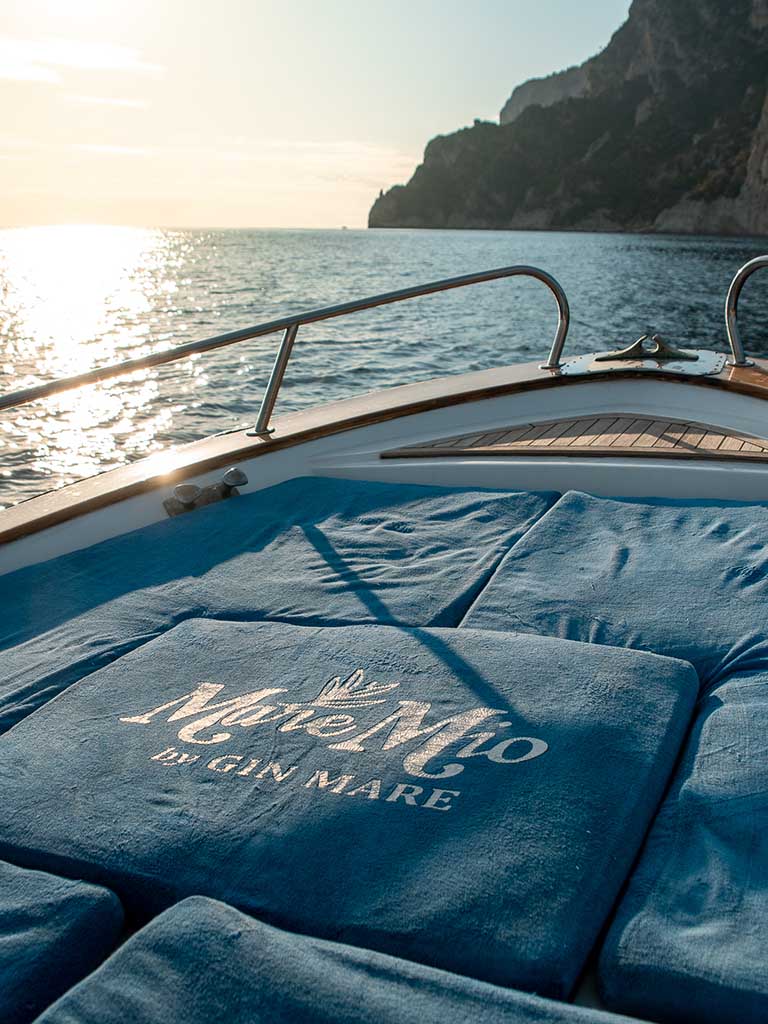 Follow Gin Mare's journey on the route of sustainability: support the project and promote it with us #MareMiobyGinMare
GIN M ARE is the first Ultra Premium gin to be bottled in the Mediterranean, encapsulating the essences of Mediterranean countries such as Italian basil, Turkish thyme, Greek rosemary and Spanish Arabequina olive, and exporting it around the world in its iconic bottle. Each bottle is unique, produced using traditional techniques with gentle maceration and an independent distillation process that expresses all the individual characteristics of each botanical. ginmare.com