Marcato launches the new Heritage collection, with an elegant and refined line that maintains the timeless durability that characterises the brand.
What characterises the refinement of Heritage is the particular dark colouring, with veins tending towards black, obtained thanks to the choice of a top quality material, solid Canaletto walnut wood. Elegance and modernity blend with the memory of the kitchen utensils used by housewives during the 20th century, creating an imagery of culinary tradition that brings back the flavours of childhood.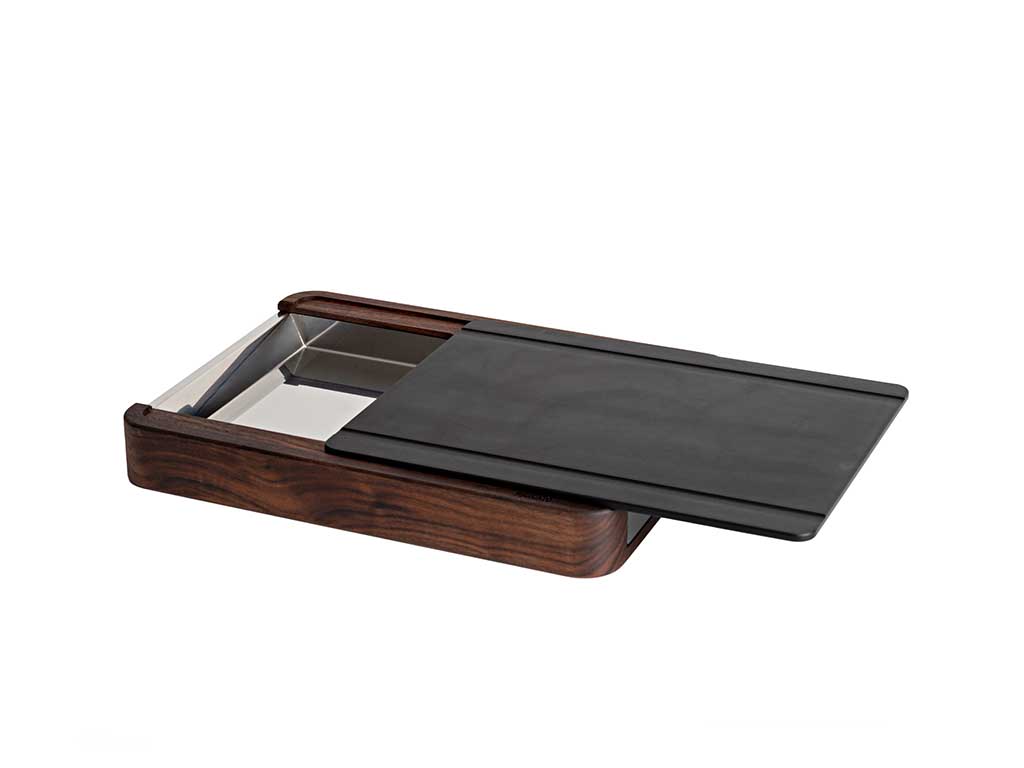 There are six components that make up Marcato's new Heritage line: the first is Eureka!, the intelligent worktop with sinuous and refined lines. The base, made of walnut wood, acts as a support structure for two removable stainless steel trays, useful for holding the processed product or scraps, thus having everything you need to cook with practicality and convenience at hand. A black chopping board rests on top, whose rigid structure guarantees firmness and stability when cutting food. The black chopping board by Eureka! made of recycled pressed paper is dishwasher-safe and does not damage the knife blade.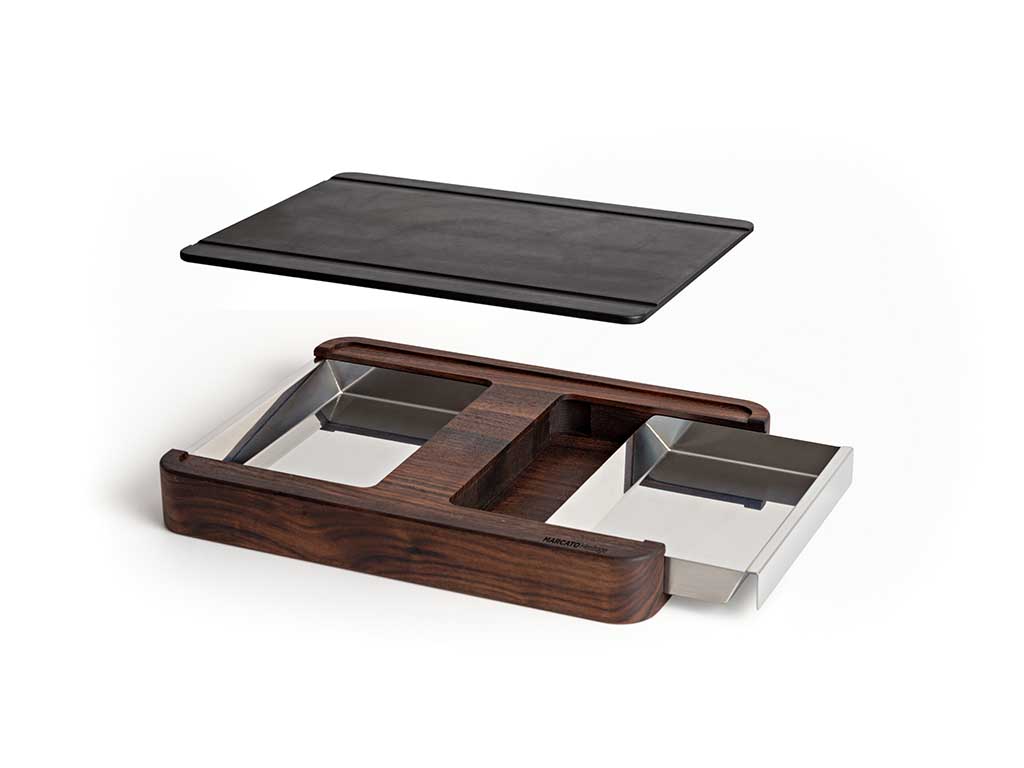 For those who prefer to stick to a more classic product, Marcato offers the solid wood chopping board, which echoes the line's characteristic materials. With its rectangular shape and high thickness, it guarantees a firm base and, thanks to the material with which it is made, remains a long-lasting accessory. Marcato has also designed the Rotella Lisca and the Rotella Dentata: both with brass wheels, the former is perfect for making smooth-edged pasta such as tagliatelle, while the latter, thanks to its zigzag toothing, is the perfect ally for creating filled ravioli.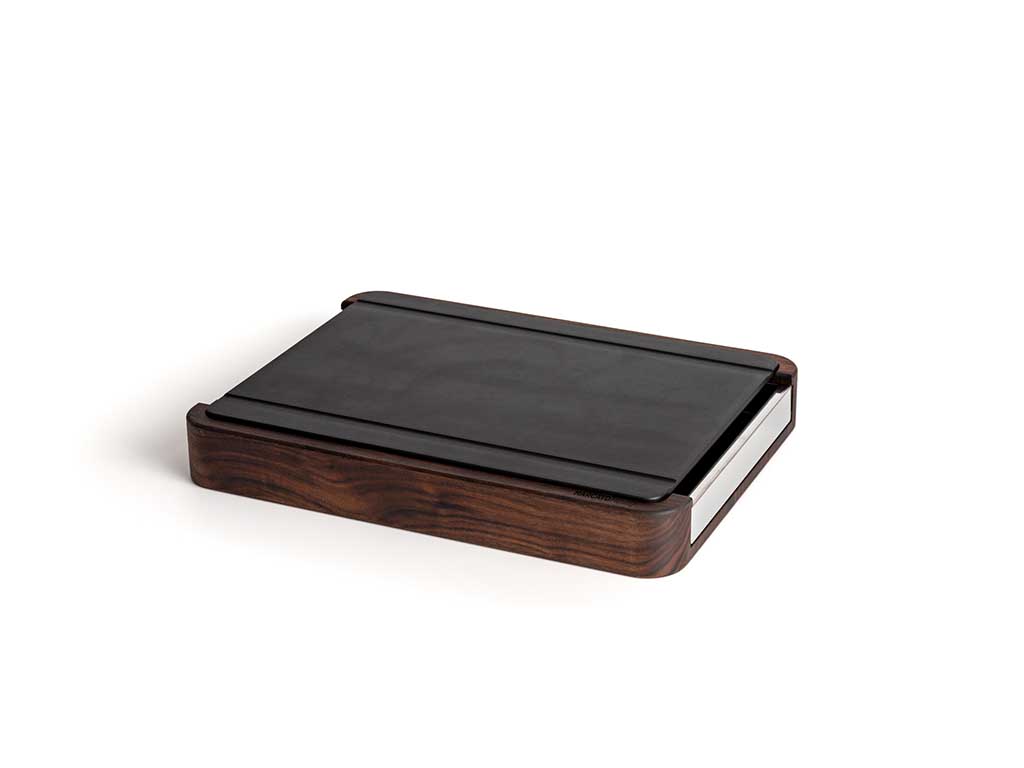 Finally, to complete your set, you can buy the Mattarello and Tarocco, essential for working dough. Marcato is the world's leading manufacturer of machines and accessories for fresh pasta, biscuits, bread and pizza. For more than 90 years Marcato has been by your side as you prepare something special for your loved ones, offering solutions that make your everyday life easier, whatever your traditions. marcato.it