It will be a sparkling, cosmopolitan and full of events wine season for Lungarotti, the historic winery in Torgiano, in the heart of Umbria. A series of events will animate the months of May and June to live and savour the Lungarotti Experience.
It starts on Saturday 27 May with Cantine Aperte, the traditional event dedicated to wine lovers and the curious, who will be able to visit the wineries of Torgiano and Montefalco and taste the wines. Once again this year, the leit-motif of the event will be education on conscious drinking, a message that Lungarotti has always promoted and that will take the form of a series of initiatives that can only be booked in advance, to highlight the ethical significance of wine, tell the story and work of the winemakers and the peculiarities of wines that should always be consumed with moderation and awareness. The event continues on Sunday 28 with wine tours, picnics, free educational workshops and many other experiences in the winery and outdoors in both Torgiano and Montefalco. The season of events continues in June with an absolute novelty: "Bolle a Torgiano", an event dedicated to bubbly enthusiasts that will be held on Sunday 18 and Monday 19 June under the portico of the winery. There will be 8 champagnes for tasting from some niche producers that Lungarotti has chosen to distribute, in addition to the Torgiano company's own bruts. For the occasion, French vignerons will be present to tell the public their stories and the passion that moves them.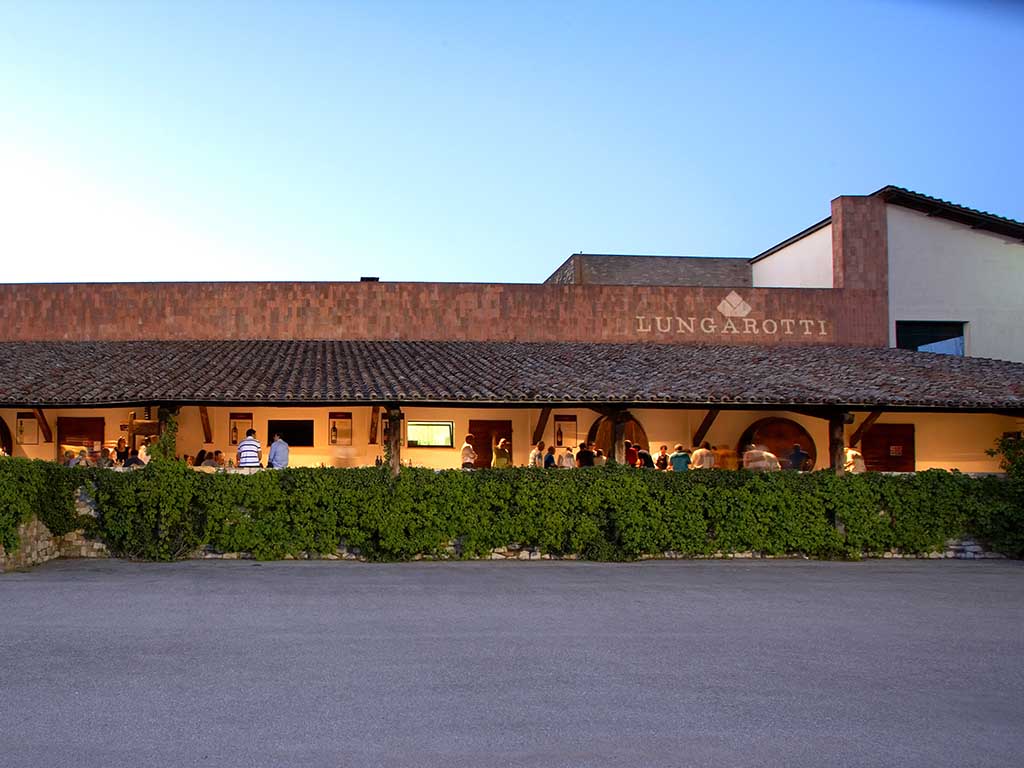 21 June will be another date to mark on the calendar: after reopening in May, theOsteria del Museo – located next to the Torgiano Wine Museum and a stone's throw from the Olive and Oil Museum – will kick off a cycle of ethnic dinners accompanied by Lungarotti wines. It begins on Wednesday 21 with the specialities of Greek cuisine and will continue by exploring the traditional dishes of Mediterranean countries and beyond. A journey through cultures that follows the itinerary of the Wine Museum, created by Lungarotti, focusing on the importance of the nectar of Bacchus in the collective imagination of the peoples who have inhabited the Mediterranean basin and continental Europe over the millennia.
Finally, wine tours, trekking and picnics among the vineyards both in Torgiano and in the BIO estate in Montefalco continue throughout the season, to immerse oneself in nature and discover how a wine is born, from the bunch to the bottle. A symbol of Umbrian oenological excellence, Lungarotti has contributed to writing the history of Italian wine in the world. A story that began with Giorgio Lungarotti, a pioneer of modern Italian oenology who, after the war, transformed the family farm in Torgiano into a successful winery. A story that still continues today thanks to the commitment, passion and expertise of 3 generations of the Lungarotti family who have been able to innovate without betraying the unmistakable character of iconic wines such as Rubesco Riserva Vigna Monticchio – Torgiano Rosso Riserva DOCG, considered among the best Italian reds, and Rubesco – Rosso di Torgiano DOC. Lungarotti has a total of 250 hectares of vineyards, spread between the Torgiano Estate (230 ha, certified VIVA since 2018) and the Montefalco Estate (20 ha, certified organic since 2014), where a viticulture attentive to sustainability and biodiversity is practised. The company's pillars also include the promotion of quality wine tourism and the promotion of the culture of wine, oil and artistic heritage through the Wine Museum (MUVIT) and the Olive and Oil Museum (MOO) in Torgiano. lungarotti.it