"The kitchen is the central hub of all home activity, so when it comes to a redesign there is a real opportunity to create a space that truly enhances your day-to-day life" comments Ruth Lavender, design expert at Benchmarx Kitchens that has developed some key considerations when redesigning your kitchen. "While starting the design process can feel a little daunting if it's your first project of this type, breaking down the key elements will make it feel easier – empowering you to create the kitchen of your dreams.
Key considerations when redesigning your kitchen,
by Benchmarx Kitchens 
Take inspiration
"The research stage is often one of the most fun – whether you choose to flick through magazines, create Pinterest inspiration boards, or consult trusted friends and family for their thoughts. Once you have a rough idea of the style of kitchen you may like, you can visit your local kitchen supplier to see samples in real-life – equally, you may find that perusing their website will help narrow down colour, range and accessory preferences.
"There are also valuable design tools you can access virtually, such as Benchmarx's kitchen visualiser. This allows you to experiment with different cabinet combinations and helps you visualise how different elements will look in your home.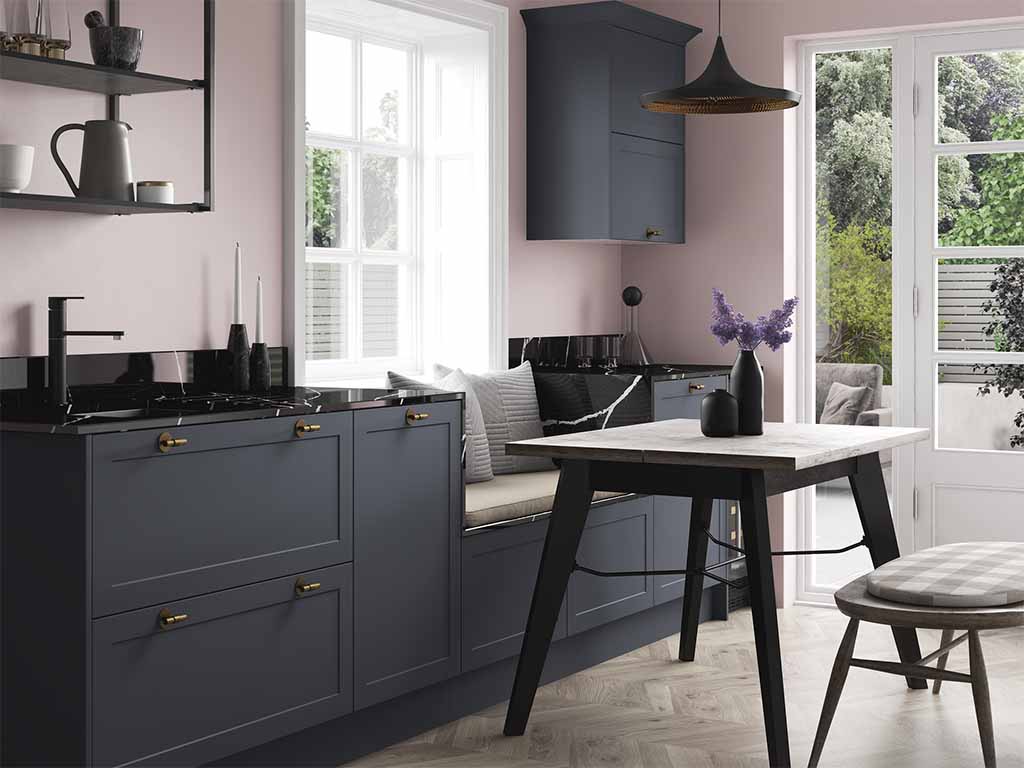 Call on an expert
"Regardless of your experience, I'd always recommend getting a kitchen design expert on board early in the planning stages. They will be able to consult on layout, features, and materials that are best suited to you and your lifestyle, while creating the space you've always dreamed of"
Plan your budget
"It's not only important to finalise your budget early on, but be realistic about what is possible, too. If embarking on an extension, then clearly lay out costs for wider work and tradespeople, along with contingency to allow for any unexpected surprises. Your kitchen designer can help you get the most from your budget and work with you to choose features that will create the most impact. They can also advise on options that replicate the look you love at a range of price points, which can help pare back costs while still achieving a design that wows. Pulling your ideas together into a tangible design will make it easier for you to work out your must-haves and see where compromises can be made".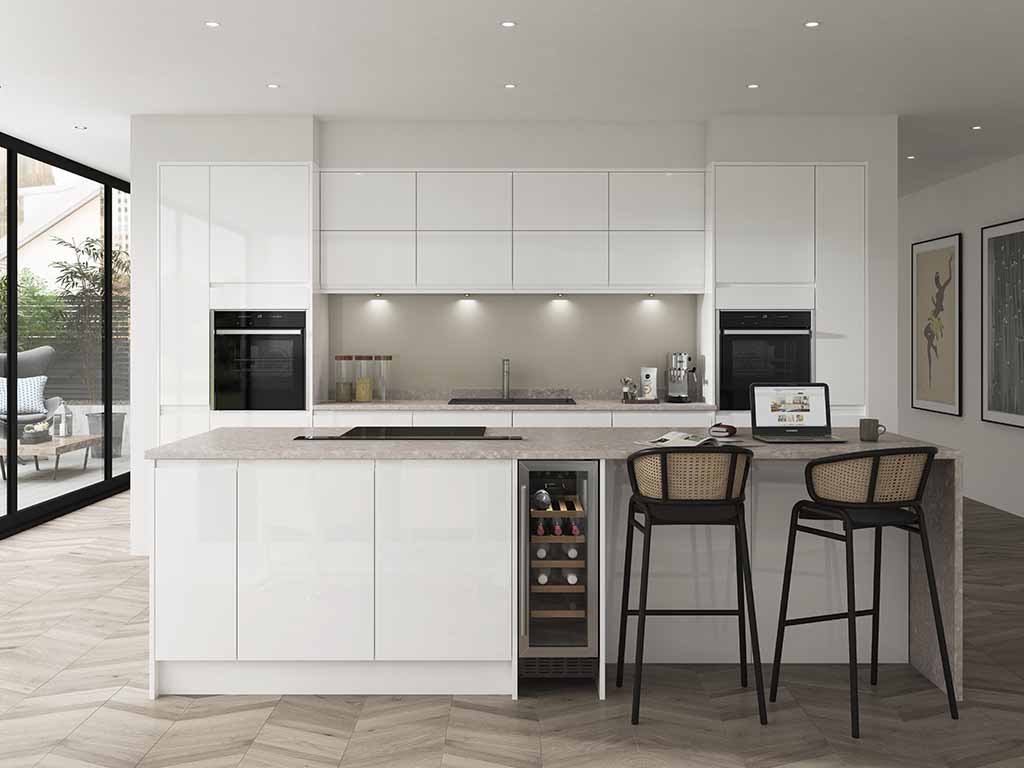 Redisigning your kitchen, design
"The perfect kitchen should match your household needs, so begin by evaluating how you currently use your kitchen, what you want it to offer, and how often features are used. This will allow you to identify your design non-negotiables and therefore eliminate day-to-day challenges you're currently faced with. You should also think about the wider scheme and design features you'd like to incorporate. Are you drawn to gloss or matt cabinets? Do you prefer light or dark colours? Are you looking to incorporate an island, peninsular, seating nook or breakfast bar? How can you use lighting to create prep spaces or provide atmosphere? Do you want to make a feature with open shelving, or keep everything tucked away? Your designer will support you through these decisions to ensure you make the best choices. For example, you may be drawn to white cabinets, but have young children or pets. In this instance, opting for a darker shade, or two-tone look with the wall cabinets taking the lighter shade, will help keep things looking clean".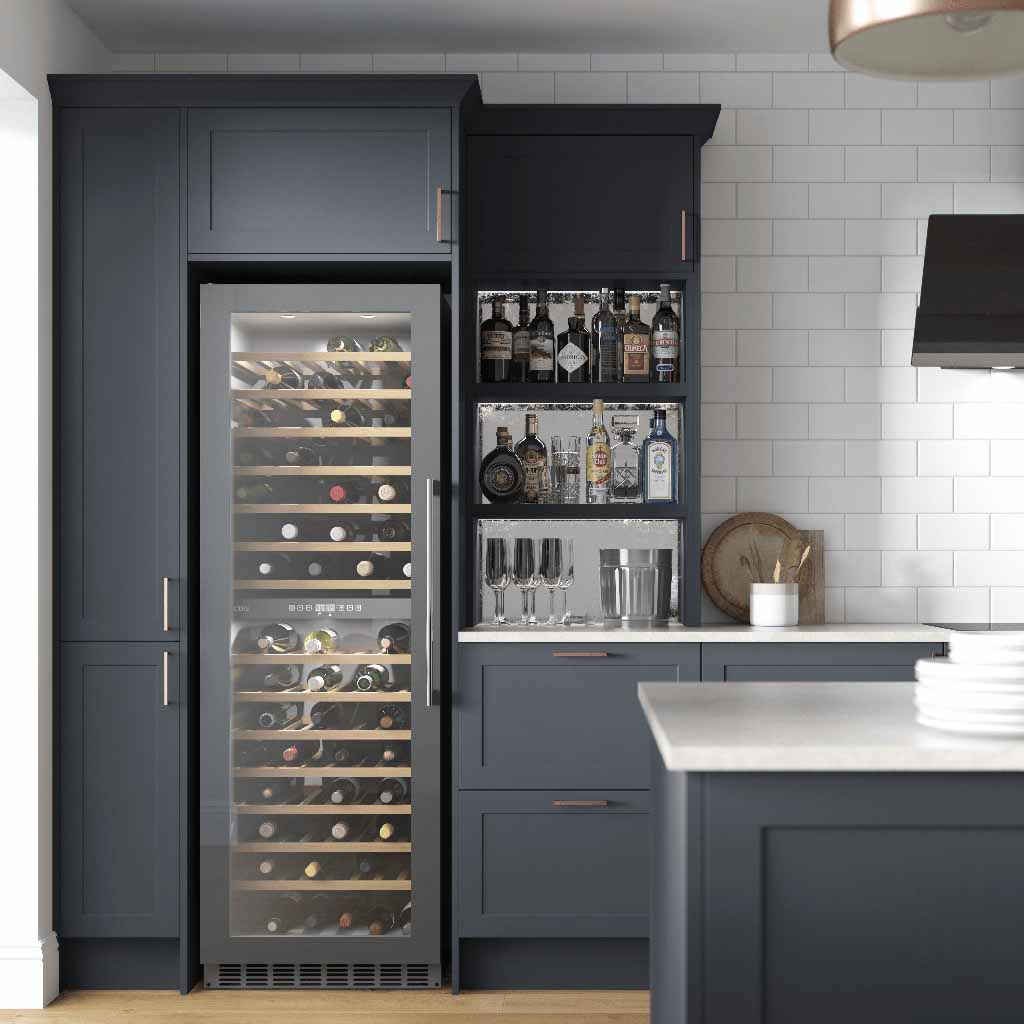 Longevity
"You are unlikely to redesign your kitchen again for many years, so you need it to work hard even as your lifestyle evolves. Creating a space that not only serves as a place to prepare meals, but also as a daytime office, dining room, or play area for kids will allow you to maximise the space fluidly throughout the years. Details like accessible plug sockets by work spaces, wireless chargers, and integrated bins can facilitate a busy lifestyle and ensure space is used to its full potential. Equally, keep furry family members front of mind by incorporating a nook to house their bed and bowls – a welcome retreat when there are roaming children and guests. Discussing both present and future needs with your designer will facilitate the creation of a space that will work for you now, and for years to come".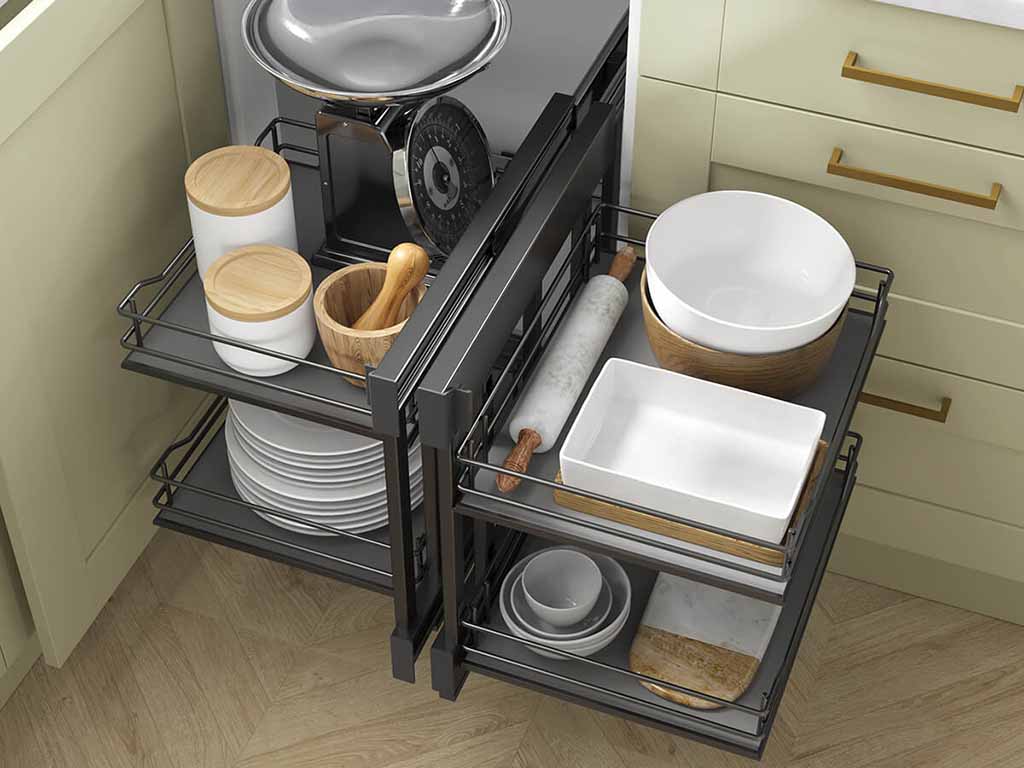 Storage
"Believe it or not, storage is often overlooked when planning a kitchen, but it is the secret ingredient of a well-designed space. Consider your lifestyle and specific needs early in the planning stages to ensure your design is perfectly suited. For example, do you host a lot of dinner parties? A conveniently placed wine cooler may be a good option. Or, if you frequently work from home, you may need to ensure there is adequate storage so that you can discreetly hide stationery and your laptop at the end of the day. nternal storage across your wider kitchen is also key. Integrated carousels are convenient as they allow you to locate the right item quickly without having to scramble around at the back of a cupboard. Pan drawers are another great option as they provide the depth needed to store larger items whilst keeping them accessible. You can make the most of every inch of your cupboard space too, with concealed drawers, pull out wire shelves and storage baskets."