MARY arrives: the first botanical blend with a low calorie and low alcohol content. London-based start-up Illogical Drinks
has unveiled the world's first botanical blend designed to cater to healthier lifestyles, ideal for cooler summer cocktails, with a low calorie content and an even lower alcohol content (6%). Its name is "MARY", it is distributed in Italy by Fine Spirits. It contains only 9 calories per 25 ml and is perfect for those who want to moderate their alcohol consumption without giving it up completely.
Created for people who want to moderate their alcohol consumption and calorie intake, without giving up the pleasure of alcohol altogether or compromising on flavour and taste. A global movement towards healthier lifestyles and a desire to become more aware of what we put into our bodies every day, a concept that inspired London-based start-up "Illogical Drinks" to launch "MARY".
The alcohol content of six glasses of Mary & Tonic, for example, is equivalent to that of a Gin & Tonic. "MARY" is designed to offer a lighter impact on the body, mind and planet in beverages. Despite a minimal amount of alcohol, "MARY" possesses a sophisticated taste: the secret of "MARY"'s dry and deeply fresh taste comes from botanicals such as basil, thyme and sage that perfectly complement the tonic water. In addition, "MARY" establishes itself as a vegan, sugar-free and carbohydrate-free drink.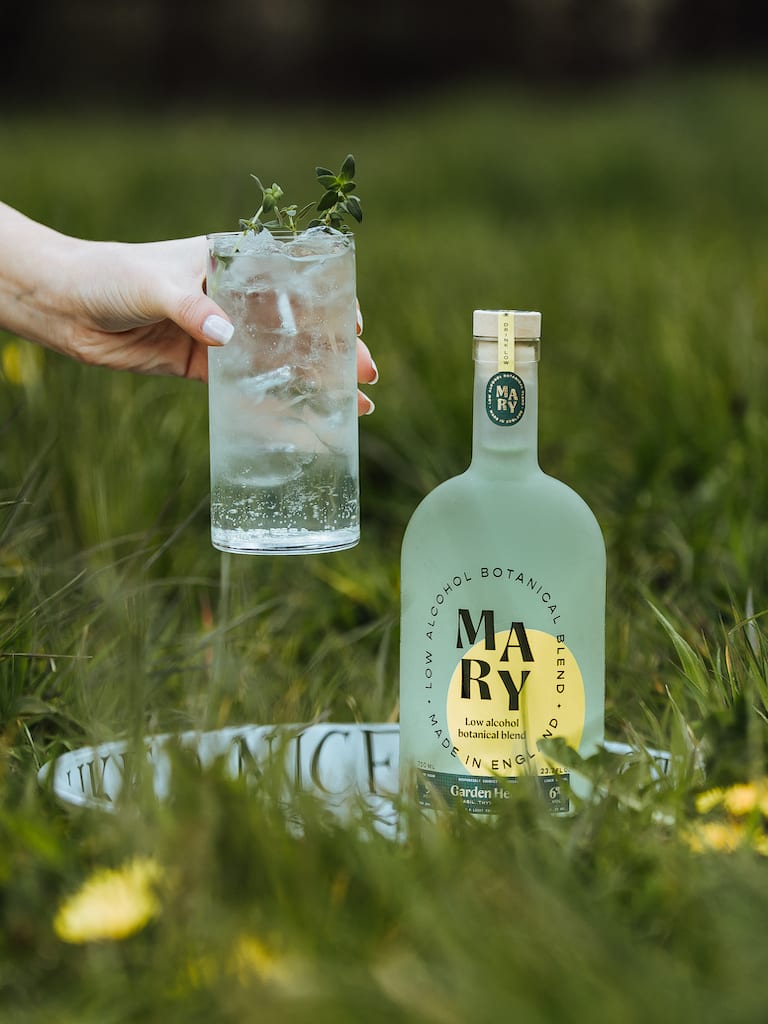 "So far,following current trends, many new offers have focused on alcohol-free drinks. But not all customers want to have to choose between being teetotalers or drinking pure spirits. There are those who simply want to consume more moderate amounts of alcohol and thus provide more balance in their lives. Above all, they want to feel good about their choices.That's why we created Mary, a drink you can feel good about, because it's kinder to you and kinder to the world," says Eric Sampers, Managing Director of Illogical Drinks and former Brand Director of Beefeater Gin at Pernod Ricard.
Ingredients and production process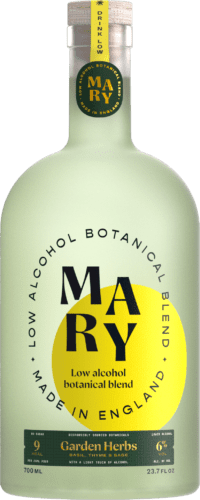 "MARY' is made from high-quality herbs that are already available: basil, thyme, sage, coriander seeds, angelica root, pine needles and juniper.
Unlike gin, where botanicals are blended together and then infused in alcohol to develop their flavours, Illogical Drinks with 'MARY' uses an optimised extraction method in which each ingredient is individually processed to produce the freshest botanical essence, then all botanicals are blended with grain-rectified alcohol and distilled water before bottling. This individual extraction method preserves the naturally intense taste and aroma of the botanicals. The packaging is 100% recyclable, using as little plastic as possible.
How to drink MARY
The taste of "MARY" is designed to go with tonic water. But there are no rules. It is recommended to combine it with soda for a lighter drink. "MARY" works great for Spritz style cocktails with Kombucha, ginger beer or tonic water.
Here's a recommended recipe: a mixture of 1 part Mary, 2 parts tonic water with plenty of ice and cucumber & lemon thyme garnish.
This is the recipe created for Mary by Gugliemo Miriello, bartender at Ceresio 7:"Emerald Dream"
Ingredients:
45ml Mary Low Alchol Botanical Blend
15ml Yellow Chartreuse
22,5ml Roasted Pineapple and Basil Cordial
10ml Supasawa
45ml Perrier Water Cedar Fragrance
Garnish: Pea shoots
Technique: Mix & strain