Set within the large post-industrial space that has written the history of Brescia's urban redevelopment, (but which could ideally be located between London's Borought Market and Convent Garden, or in the midst of New York's upperside), the Loft Restaurant is an eclectic open space that combines industrial DNA with the sophistication of art galleries. The restaurant's interior was created by Arearredo, the design studio from which the whole Areadocks world was born.
Everything here is for sale and the fittings are in constant metamorphosis. The Loft perfectly embodies the philosophy of the project: a 'breaking point' with tradition. A design space and an open kitchen, table settings with a minimalist appeal but meticulous attention to detail, create a place where food becomes the co-star of an all-round experience; where each dish is the meeting point between distant worlds, in a tale of nuances of flavours that speak of (very high) quality and the naturalness of the elements.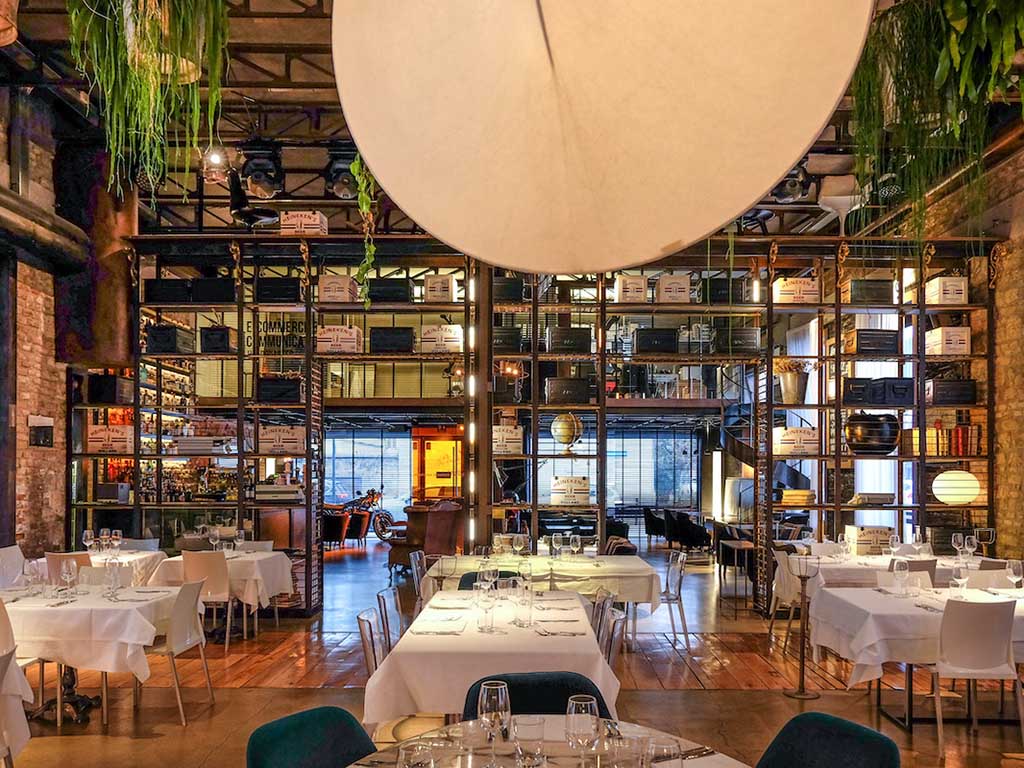 The preparation of the dishes thus becomes a true spectacle, where the room – which seats up to 150 – and the kitchen communicate in perfect harmony. All in continuous dialogue with the patio onto which the restaurant opens with large industrial windows, which houses the Loft Garden Bar. The Feel-osophy of the restaurant is to live a focus on seasonality and the selection of raw materials, chosen from local producers. A great search for ingredients and their combinations thus offers a taste experience with an international flavour. The sensory experience of discovering a territory necessarily passes through taste. From hors d'oeuvres to main courses, the dishes ride on seasonal flavours without falling into the trap of excessive opulence. A journey of exploration and encounter that begins with the raw materials, runs through the excellence of Chef Ugo, and ends with the impeccable service.
Places that combine tradition and contemporaneity, local products and international appeal, and guide you through the infinite nuances of an all-Italian culture, which lives through dishes and ingredients, aromas and scents and involves all the senses. The cooking mood of the Venetian chef Andrea Ugo interprets cuisine as an all-encompassing contemporary experience, with different cross-border contaminations. The aim is to offer a true exercise in taste, in a meeting of traditions and cultures, which here live and coexist in complementarity but also in contrast. "The Loft's cuisine reflects the philosophy of Areadocks, a combination of excellent products and trends designed with the simple aim of creating emotion and enjoyment," says Andrea Ugo, Executive Chef.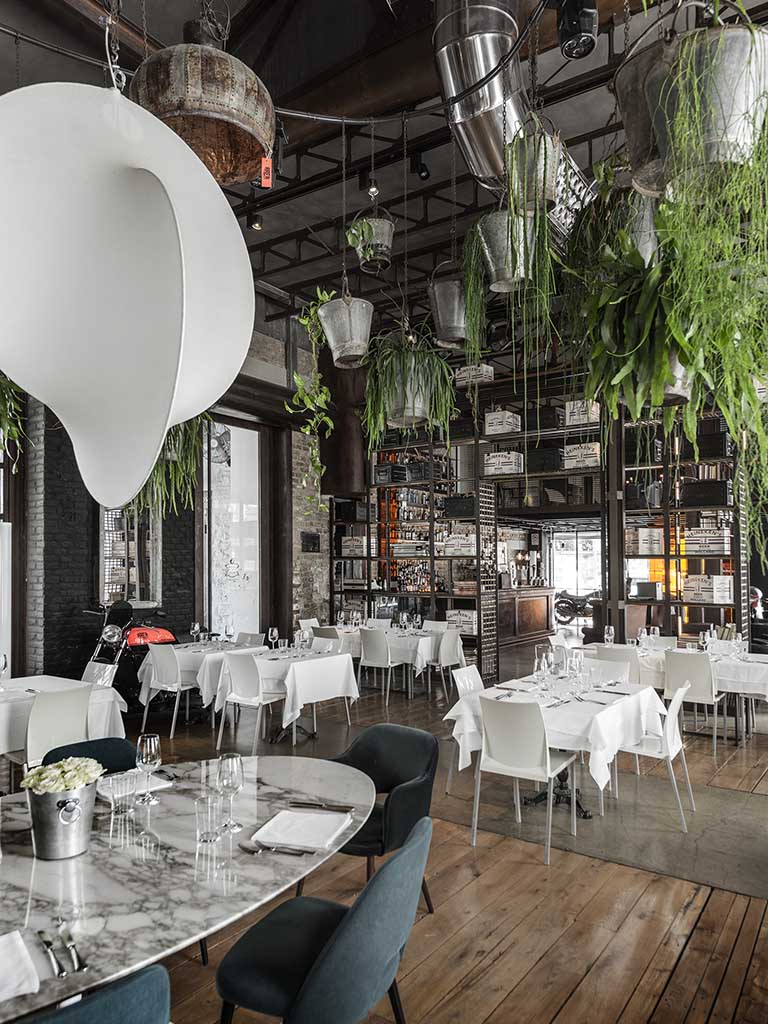 For the Loft Restaurant, it is not only quality that is essential, but a combination of characteristics that are able to attract the new generation of food lovers. A format that focuses on new and engaging experiences, sustainability and transparency, which, with the growing awareness of what we eat, could only be one of its founding values. The Loft's proposal keeps pace with the new dietary requirements by proposing vegetarian, vegan and lactose-free alternatives. Aware of the standard demanded by today's culinary culture, it explores new approaches to eating habits neglected in the past. Not to be missed is the monthly Dinner Show: the Loft's dinner show is the right mix of gourmet cuisine and entertainment, combining the pleasure of food with the playful aspect, alternating the show acts of acrobats and performers with the courses served during dinner for a memorable experience. It is mainly thanks to this approach that the Loft is famous for its vibrant atmosphere and international multi-sensory experience that can be enjoyed from Tuesday to Sunday, be it lunch or dinner, aperitif or after dinner. areadocks.co.uk