Tobia Scarpa and his elegant design, a formal sign of his ability to reveal the soul of materials, represents one of the key steps in contemporary design. Architect and designer, son of art and passionate about restoration, he is considered an icon of Italian style.
Summary of the article
A few biographical notes
The elegant design of Tobia Scarpa
Again for Cassina: the Vanessa bed
Tobia Scarpa – the architect
Tobia Scarpa the restorer
A few biographical notes
Born in Venice in January 1935, he graduated in architecture from the IUAV, his city's cultural excellence. We are talking about a hothouse of creative design, which also knows the languages ofurban planning,interior design, theatre set design and fashion. He graduated with Afra Bianchin, his future wife and partner in design and life, in a partnership that would only end when she died in 2011.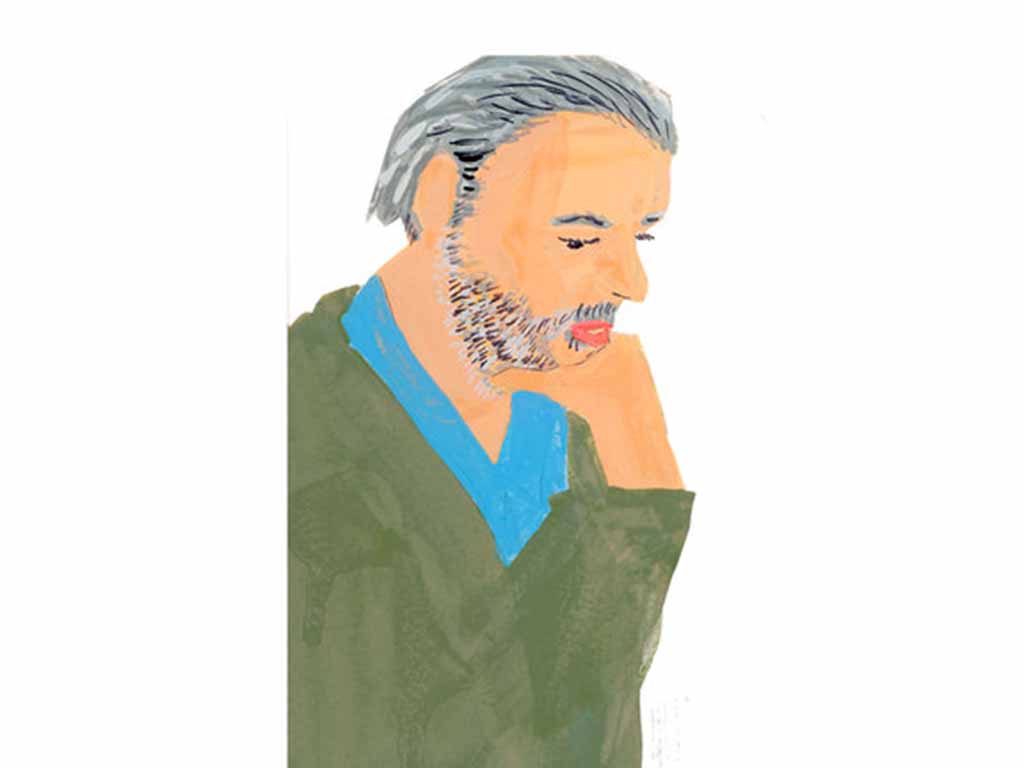 The long list of prestigious brands with which he has collaborated includes, first and foremost, Cassina, one of the Made in Italy brands that best embodies the tradition and style of our school.
It is a company that has established synergies with illustrious names such as Charlotte Perriand, Le Corbusier, Lissoni, Magistretti, Pesce, Ponti, Rietveld, Starck, Zanuso and, of course, Tobia Scarpa.
The Scarpas have worked, to name but a few, with B&B Italia, Dimensione Fuoco, Estel , Flaver , Flos , Gavina, Goppion, Knoll , Maxalto , Molteni , San Lorenzo, Stildomus , Unifor and Fratelli Testi.
Over the years, important exhibitions have been dedicated to Tobia Scarpa's work in internationally renowned museums such as the MoMA in New York and the Louvre in Paris. Exhibited in Chicago, Los Angeles, San Francisco and Toronto , he was a protagonist at the Museum of Decorative Arts and Design in Bordeaux, with an exhibition on the conceptual dialogue with his father Carlo, entitled "Dialogue suspended".
In the early 2000s, Tobia taught at the Faculty of Design and Art at theUniversity of Venice, where he had studied in his youth, and in 2008 he was awarded the "Compasso d'Oro" for lifetime achievement. The prize awarded byADI had already been on his list of awards since 1970, thanks to the Soriana armchair by Cassina.
The elegant design of Tobia Scarpa – significant stages
Summarising all the stages of Tobia Scarpa's long and celebrated career is no easy task, so I have chosen to recall just a few iconic pieces from his many years of production.
The Soriana armchair by Cassina
Already mentioned above, because it was linked to Scarpa's first Compasso d'Oro, Cassina 's Soriana armchair is a seat moulded on soft, marked curves, designed for moments of relaxation in persuasive, pleasant contexts. Made of polyurethane foam, an avant-garde padding technique for those years, it expands the cover along enveloping trajectories and flexes.
The designer and Cassina have returned to this armchair (and the sofa ofthe same name) several times to evolve its structure and materials in an eco-compatible key, thanks to a padding made of organic biopolymers, which are in itinere biodegradable.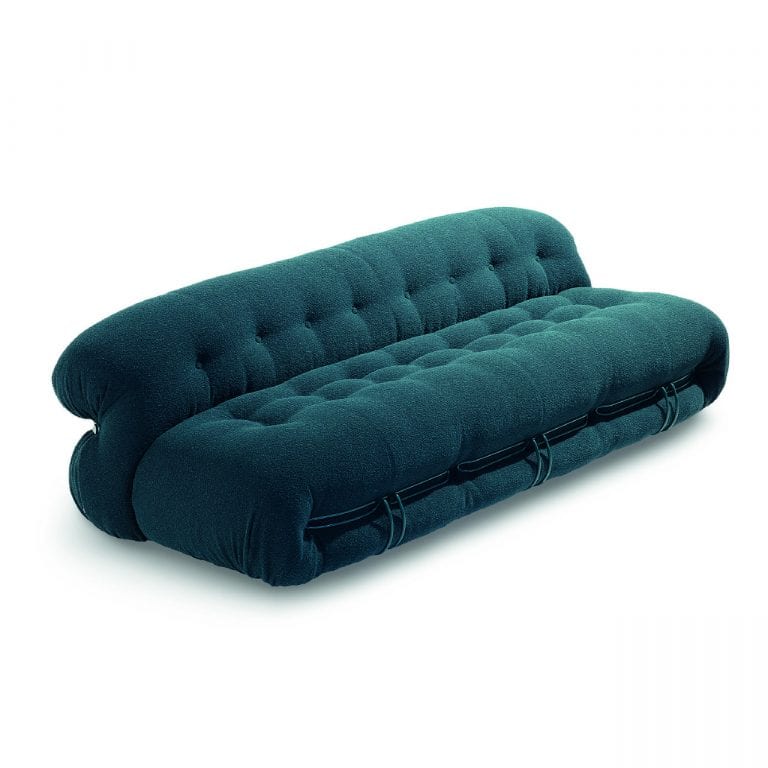 Again for Cassina: the Vanessa bed
Again for Cassina, Tobia Scarpa designed the Vanessa bed, structured in painted metal and fitted with multi-layered beech slats.
It shows a refined design and linear geometries, playing on specular and tense symmetries in search of only hinted at vanishing lines.
It comes in clear colours, such as red, white or black, which match with well-defined furnishing choices.
The mute table for Terre di Atanor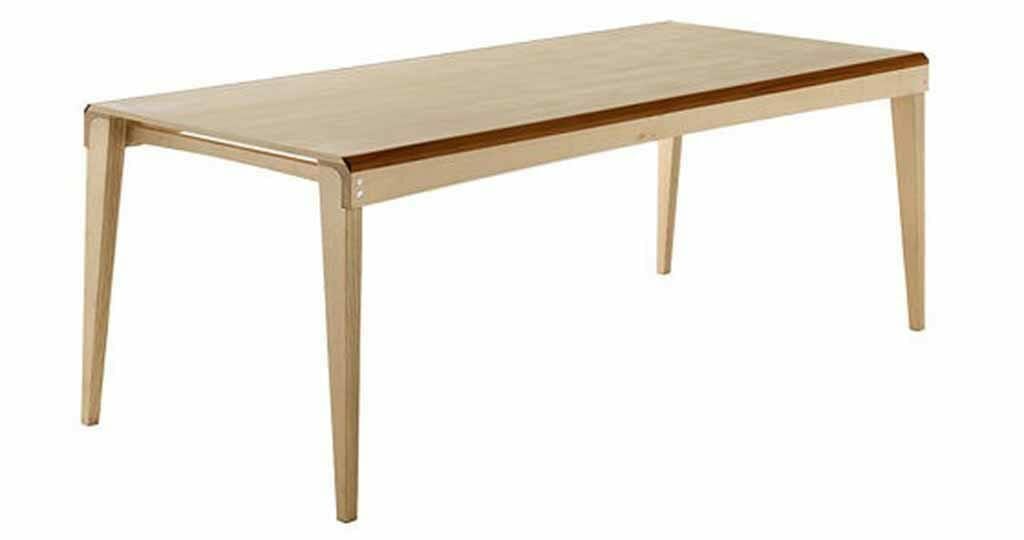 "Mute table" is a very elegant table with a minimal mood, moulded in ash wood (single and multilayer) and marked by a walnut profile. The project is completed by polished mother-of-pearl covers shaded in white.
The creation is based on a traditional technique of gluing the wood, according to assembly rules that support the forms based on principles of minimum energy.
The Foglio lamp for Flos
In the mid-1960s, Tobia Scarpa designed a direct light lamp for wall mounting. The geometry of the object came from observing the twisting of a sheet of paper, then transposed to a steel structure, curved and cut.
The lamp, capable of generating suggestive alternations of light and shadow, is still considered a vintage piece today. Its periodic reissues are accompanied by the amateur sale of vintage pieces.
The elegant design of Tobia Scarpa – the architect
Tobia Scarpa is not only an outstanding designer; as an architect he has designed factories, houses and social spaces.
He has worked on complexes and industrial structures for C&B Italia and the Benetton group, as well as several houses and villas, especially in the Triveneto area. Even in the extension from the small object to the furnished space, his aptitude for revealing the intrinsic aesthetic and functional qualities of the materials used does not change.
Tobia Scarpa the restorer
His passion for projects that move tradition into a dimension of modernity has also led him to become involved in restoration.
To mention a few urban revitalisation works, I would mention the Loggia dei Cavalieri in Treviso – one of the most significant buildings in that historic centre – and the Palazzo del Mercato Vecchio in Verona, the former seat of the city council, next to Piazza delle Erbe.
Both his new designs and his renovations are inspired by respect for culture and beauty. In a recent interview on the consequences of the pandemic, Scarpa spoke of a new world, capable of recovering knowledge as the raw material of life.
Tobia Scarpa's elegant design – a craftsman's philosophy
As is partly clear from what he has written, Tobia Scarpa is not tied to a specific creative trend or tendency. His is an idea of design that spans time, moving between art, culture and choices, which he likes to define as "honest" in relation to users.
Respect for tradition, in particular for excellent craftsmanship, projects into the future a design spirit that loves and respects materials and seeks to make the most of them.
For Scarpa, the cultural distinction between craftsmanship and industry is only apparent. The craftsman makes a condensed version of his journey, while industry works on quantity, but for both, the constant striving for quality is essential.