Nissan introduces X-in-1, the new approach to electrified powertrain development to make Nissan's 100% electric and e-POWER engines even more competitive by sharing and modularising their main components. With X-in-1, by 2026 development and production costs will be reduced by 30% compared to 2019, and the cost of Nissan e-POWER models will be equal to the cost of conventional internal combustion engine models, making them even more attractive to more customers.
Furthermore, the adoption of solid-state batteries from 2028 – which will cost half as much and recharge in a third of the time compared to current batteries – will give Nissan an additional competitive advantage.
The X-in-1 is the result of Nissan's experience in electric motors, gained since 2010 – the year the LEAF was launched – and underpinned by subsequent developments in electrification technologies, which led to the launch of e-POWER in 2016, effectively a plug-less electric, with an electric motor driving the car's wheels and a heat engine producing power.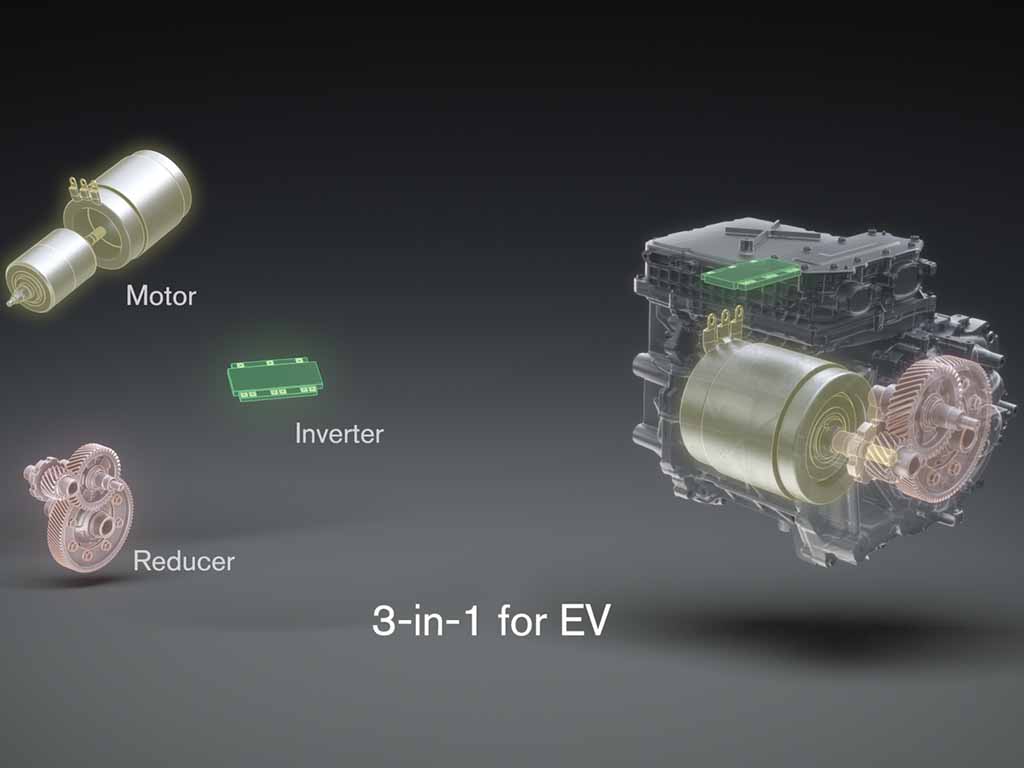 In the e-POWER system, the main motor is the electric motor, which is the only one designed to move the car in all driving conditions – unlike all other electrified engines on the market – while the heat engine has an additional role.
In addition to the driving pleasure typical of EVs, with brilliant acceleration, torque immediately available at every speed and silence, e-POWER allows for technologies such as e-Pedal Step – to accelerate and decelerate using just one pedal – and e-4ORCE – the all-wheel drive system with two electric motors, one on each axle, and a system for adjusting the braking action on individual wheels. Technologies that offer maximum comfort and driving pleasure, together with full control and safety in all conditions.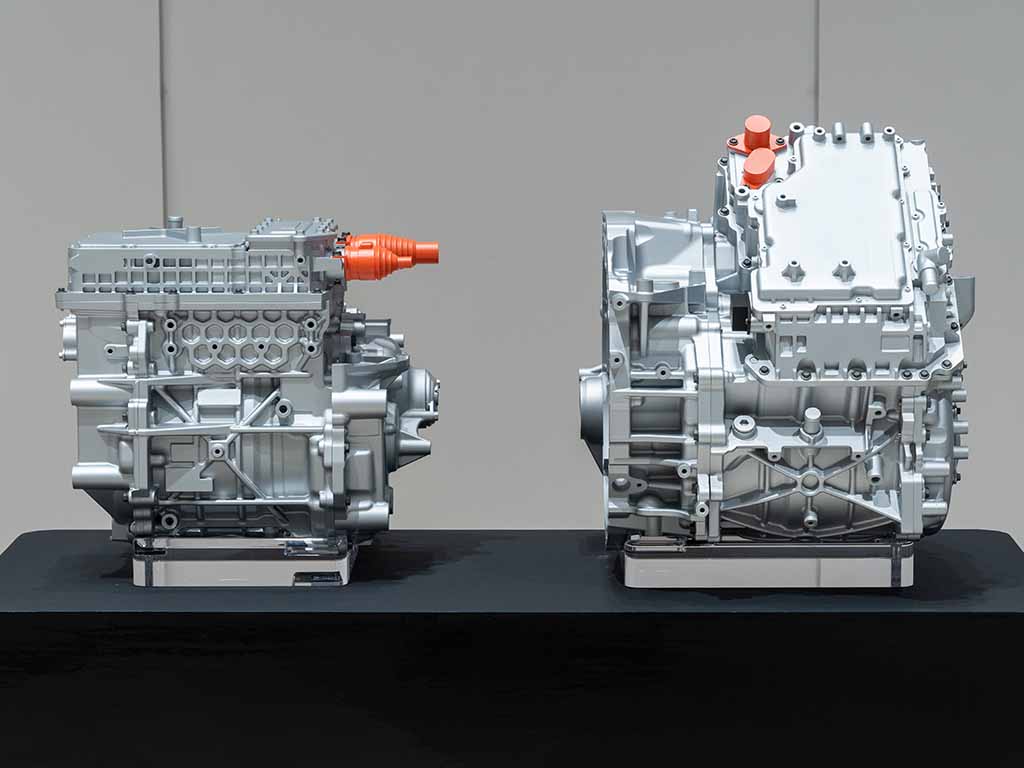 Nissan then built a 100% electric powertrain prototype called 3-in-1, consisting of 3 components: motor, inverter and gearbox, and an e-POWER prototype called 5-in-1, consisting of 5 components: motor, inverter, gearbox, generator and multiplier, to demonstrate the main benefits of the new X-in-1 approach, which are:
greater production efficiency resulting from the sharing and modularity of the individual components and control technology;
possibility of using the same production line for 100% electric and e-POWER motors;
lighter and less bulky motors, which translates into lower consumption, lower noise and less vibration;
newly designed motors with reduced use of rare earths to 1% of weight.
Toshihiro Hirai, Senior Vice President, responsible for the engineering development of electric powertrains and EVs, said: "With the experience and know-how gained over more than a decade in the development and production of electrification technologies, we will continue to offer our customers innovative, quality products, and drive the spread of electric mobility and e-POWER models.
This new project supports Nissan's long-term Ambition 2030 vision, which envisages the introduction of 27 new electrified models, including 19 new 100% electric vehicles, by 2030.
Nissan aims to meet the diverse needs of customers in different markets globally by offering a broad and diverse range of electrified products. nissan.com