The new Honda Civic Type R regained the lap record at the Nürburgring for front-wheel-drive production vehicles.
The lap time of 7:44.881, achieved on the 2019 version of the circuit, beats the current record for FWD series models.
Following its international success at its launch last year, it continues to collect awards and accolades. The most recent one concerns the re-establishment of the lap record for front-wheel-drive production cars on the infamous Nürburgring Nordschleife Circuit (20.8 km). On 24 March 2023, members of the Civic Type R development team completed a lap in 7:44.881 on the frightening German circuit nicknamed 'The Green Hell', effectively making the new Civic Type R the fastest front-wheel-drive production vehicle. This time was achieved on the modified and now longer (20.8km) track, as declared by the circuit management in 2019.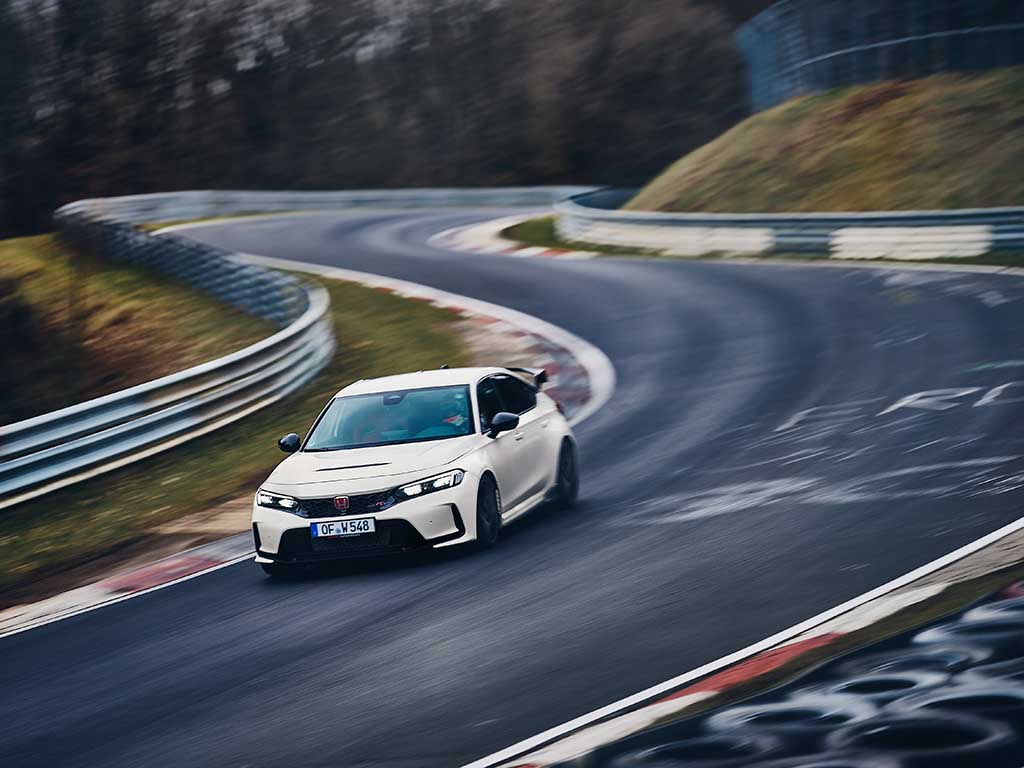 The Type R's engine is a powerful 2.0-litre turbocharged four-cylinder that, in its latest version, develops 329 hp and 420 Nm of torque. Mated to an updated six-speed manual gearbox, it is capable of sprinting from 0 to 100 km/h in just 5.4 seconds and a top speed of 275 km/h. The new, sleeker exterior design also contributed to the record, with advanced aerodynamic solutions such as the distinctive rear wing angle and complex underfloor elements combining perfectly to generate real and effective downforce.
In addition, the 35 mm longer wheelbase than the previous Type R and the multilink rear suspension are combined with a significantly wider rear track to offer greater cornering stability than the previous model, refined through repeated testing on both the Autobahn and the Nürburgring.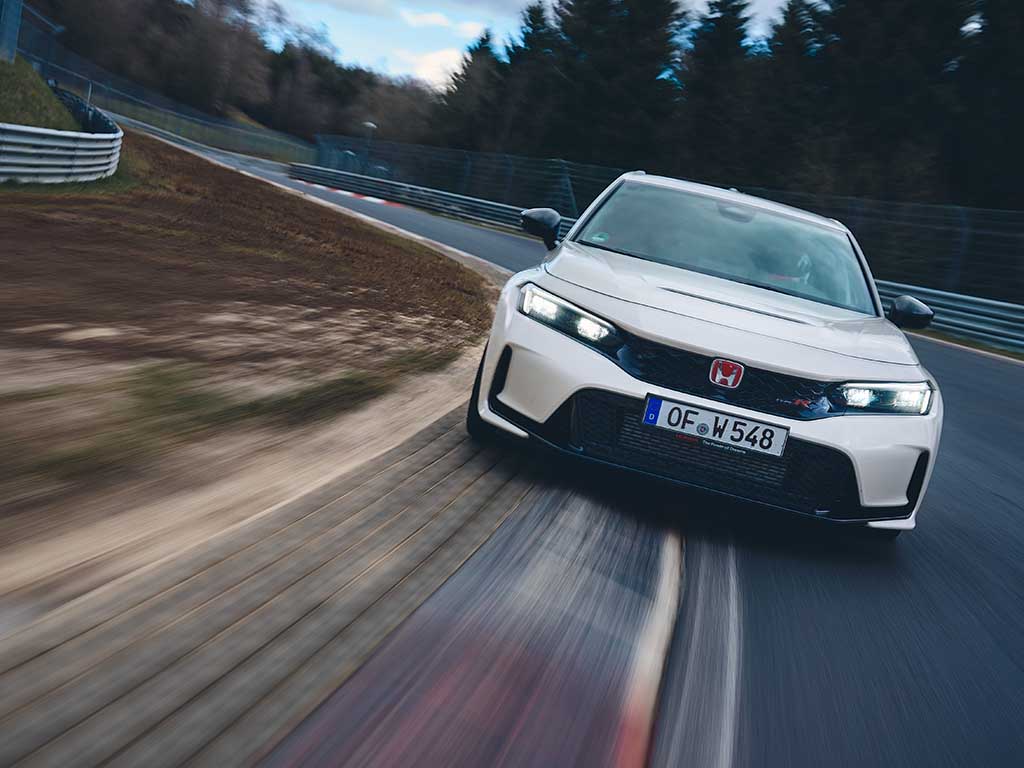 "The Civic Type R has been developed under the concept of 'Ultimate Sport 2.0', with the aim of being the ultimate FWD sports model, capable of instilling confidence and emotion to go straight to the heart of every driver," explains Hideki Kakinuma, Civic Type R Large Project Leader. "Since the launch of the Civic Type R in 2022, we have received a lot of positive feedback globally, far exceeding our expectations. But there was one more mission left to complete: to be the fastest FWD model on the Nürburgring. "Six years on from the previous generation, we have reached a new dimension in the evolution of the Type R and the passion put into it. To those who are already owners of our latest Civic Type R, and to those who will be in the future, we truly wish you the Civic Type R to enjoy and be passionate about it." honda.com